This post is inspired by our own experience of finding a way to restore/import an authenticator app's data after resetting the phone.
Many users depend on an authenticator app to enter OTP while logging in the accounts like Gmail, Slack, Facebook, PayPal, Outlook and many others.
If you don't know what an authenticator app is or never used it then here is a very short explanation for you.
What is an Authenticator App?
An authenticator app provides you OTPs even when you're offline to login into the accounts where you've enabled 2FA (Two-factor authentication).
With this app you don't have to depend upon SMS to get the OTP. You can simply open the authenticator app and you'll see a code associated with your account. Enter it and you can login successfully.
An authenticator app is really useful when you are in a situation where mobile network is poor or no network. You can still enter OTP using an authenticator app.
You can use one authenticator app for all your accounts like Gmail, PayPal, Facebook, Instagram, Github, Twitter, Outlook and many more.
The popular authenticator app are – Google Authenticator and Microsoft Authenticator. Both are free and available for Android and iOS devices.
Now, you know what an authenticator app is and how it works, let's head towards the thing that inspired us to write this post.
How to Import/Restore an Authenticator App Accounts after Resetting Your Device?
We all know it's easy to export an authenticator app's data from the old phone and import on a new one simply by using a QR code provided by the authenticator app.
But what about getting all the accounts restored on the same phone after wiping all the data (phone reset)?
Traditional way is to log into each and every account and remove/add authenticator app again. But it's really frustrating to add/remove authenticator app to all your accounts every time you reset your phone. Especially when you've 7-10 different accounts added on your authenticator app.
Another way is to take a temporary backup on a secondary phone (if you have) using QR code and then import from that secondary phone after resetting the device. But it works only if you have a secondary phone available.
What about those who don't have an extra device for this? Anyways, here we are showing you a step by step guide to restore/import all your accounts (added in an authenticator app) just in a few seconds after resetting the phone.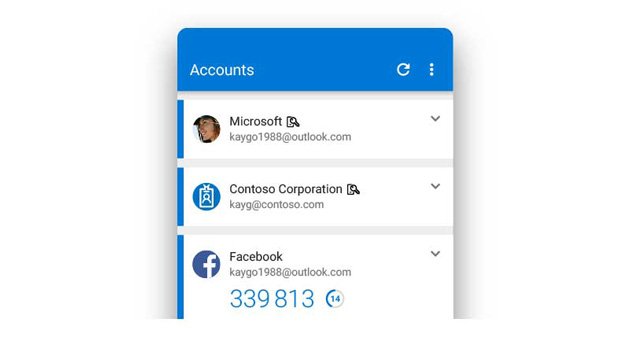 Before we jump in to the first step, please note that this method works only in Microsoft Authenticator. Here are the steps:
Open Microsoft Authenticator on your device (before resetting).
Add all your accounts where you have 2FA enabled.
After adding all your accounts tap on the three vertical dots (⁝) at top-right crooner in the app. Then tap on 'Settings'.
On the Settings screen you'll see the section 'Backup'. Here tap on the 'Cloud Backup'. It will start the backup process.
After backing up, it will show you a message of 'Account credentials backed up' along with a recovery account used for this backup – the account with which your backup is associated.
Now, you've cloud backup generated. You can also verify the same by tapping 'Details' just below the cloud backup option.
Now, you can reset your device. After resetting the device, install Microsoft Authenticator on your phone.
Then log into your account used for recovery. And after the successful login you'll see all your authenticator accounts are restored from the cloud backup.
That's it.
This method works only in Microsoft Authenticator. Google Authenticator has no option of cloud backup yet.
If you're using Google Authenticator app then we'd suggest you to move all your accounts added on Google Authenticator to Microsoft Authenticator before you perform the hard reset on your device.
Hope this post will help you import your authenticator app accounts data easily in just a few minutes.
If you have any query or need help or have any suggestions for us, feel free to share in the comments below.